We are an audiovisual educational program about lithium mining in the Atacama Desert, the responsibility of automobile companies, and solutions beyond the individual electric car.
The objective is to promote the exchange of knowledge between the Global South and the Global North for the understanding of a true Just Transition to green energies and to promote a coherent urban mobility to the present times.
Through 10 short films – mainly made in the Atacama region and Berlin – the demands of affected communities, activists, women scientists, bicycle organizations, lithium and automobile workers' unions, affected communities in Brandenburg (Germany), and urban development experts are shown.
The educational program raises concerns about conventional "green growth" narratives driven by governments, corporations, and certain non-governmental organizations that benefit large-scale mining and automobile manufacturers.
Through short films, teaching guides, posters and virtual discussions, alternative discourses are presented so that popular educators and teachers in secondary and higher education can build a foundation of critical thinking that guides students as agents of change.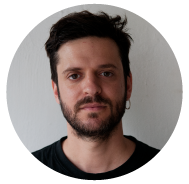 He is a Chilean audiovisual producer and consultant on socio-environmental issues. He is a seeker of climate solutions, an adventurer of narrative strategies and convinced of the transformative power of stories. His work has appeared in a wide range of media in Latin America and Europe.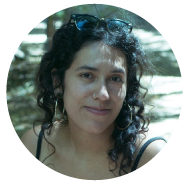 She is an anthropologist, photographer and filmmaker from northern Chile. She is currently based in La Serena, Chile, after living in different cities and countries. From there she develops different projects on her own initiative and works as a freelance. Her work focuses mainly on environmental conflicts, social movements, Latin American intangible heritage, migration and gender./p>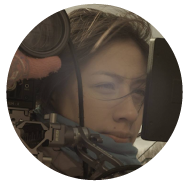 She is a filmmaker from Mexico City. She has participated in several artistic projects as a cinematographer and director, most of which are related to marginalized communities in Latin America or the migrant diaspora in Europe. Her work addresses socio-environmental issues through a feminist and decolonial gaze. Here you can download the different Formando Rutas posters to communicate and promote political actions in your neighborhood. Print them and paste them in the streets to demand real socio-environmental justice.
So far we have delivered hundreds of posters to different organizations, schools, and activists in urban, suburban and rural areas of the Atacama, Antofagasta, and Metropolitan regions of Chile.
Do you want to be part of this movement?
We invite you to volunteer or do your internship with our team! Let's join forces to be able to build foundations for critical thinking and be agents of change through education.